6 Steps to Reclaiming the Present Moment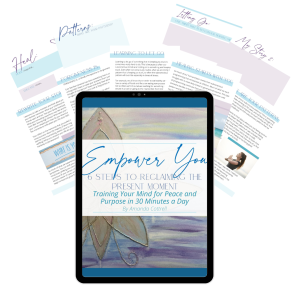 I'd like to introduce you to The Brand New Method To Train Your Mind For Peace & Purpose In Less Than 30 Minutes course! This Brand New Method, helps you to train your mind for peace, stop overthinking, and reduce anxiety for good! You will have the method to effectively deal with stress and anxiety allowing you to truly focus on what matters most to you in the present moment.
Many people suffer from anxiety and depression because they do not know how to control their thoughts and belief patterns. They think that they cannot learn to control their minds and take control of their lives because of what happened to them in their past. But nothing could be further from the truth. Everyone has the power to shift their life and learn to live in the beauty of the present moment, without stress and overthinking.