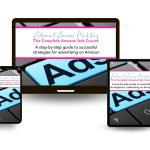 The Publish & Profit Course is a self-led program with integrated coaching support that is designed to help you write, publish, and sell your first book on Amazon. Studies have shown that authorship helps industry experts like you to become better known in your field so you can stand out from the crowd and focus on things that are more important like filling your client roster with people who need your services!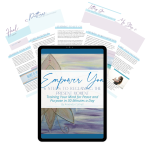 I'd like to introduce you to The Brand New Method To Train Your Mind For Peace & Purpose In Less Than 30 Minutes course! This Brand New Method, helps you to train your mind for peace, stop overthinking, and reduce anxiety for good! You will have the method to effectively deal with stress and anxiety allowing you to truly focus on what matters most to you in the present moment.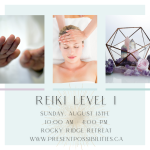 A Reiki attunement is an initiation into a sacred metaphysical order that has been present on Earth for thousands of years. By receiving an attunement you will become part of a group of people who are using Reiki to heal themselves. By becoming part of a state of mind, your connection to the spiritual qualities of life will become stronger and more meaningful. If you have a religious or spiritual background, your connection with the spirit/ the divine/higher power  will become stronger.