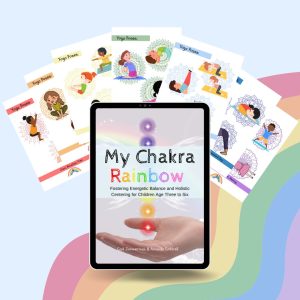 "My Chakra Rainbow" is a fun and interactive way for children to explore the seven chakras and learn valuable mindfulness practices. Mindfulness does not always mean silent meditation. This book includes suggestions for active mindfulness with a variety of engaging outdoor activities, yoga poses, journal prompts, and affirmation statements. These strategies are aimed at helping children explore their emotions, develop self-confidence, and cultivate a positive mindset.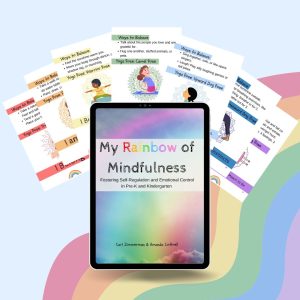 Are you ready to teach the littles in your life that every color is magical in its own way? Did you know that each color of the rainbow has balances and imbalances associated with it? For example, red does not always mean anger and frustration. It can also be associated with feeling loved and cared for. Red is a grounding color that helps us connect to our surroundings. Each color has these amazing balances and imbalances for you to explore with your preschool child.
This book is a brief overview of the 7 colors of the rainbow with mindful activities to help Kindergarten and Pre-Kindergarten kids connect to their emotions and learn tools to self-regulate with each color.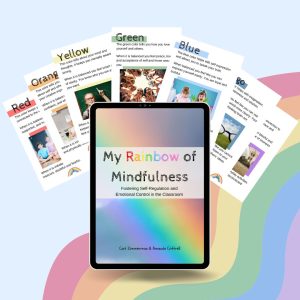 My Rainbow of Mindfulness: Fostering Self Regulation and Emotional control in the Classroom explore the 7 colors of the rainbow and connections to our emotional regulation associated with each color. With mindful activities to help kids 6-12 connect to their emotions and learn tools to self-regulate this book is fun and easy to engage kids in self-regulation through fun. It includes colouring pages, ways to balance each color and activities that will help children get up and moving through yoga poses. Perfect for in the classroom or just for fun at home!