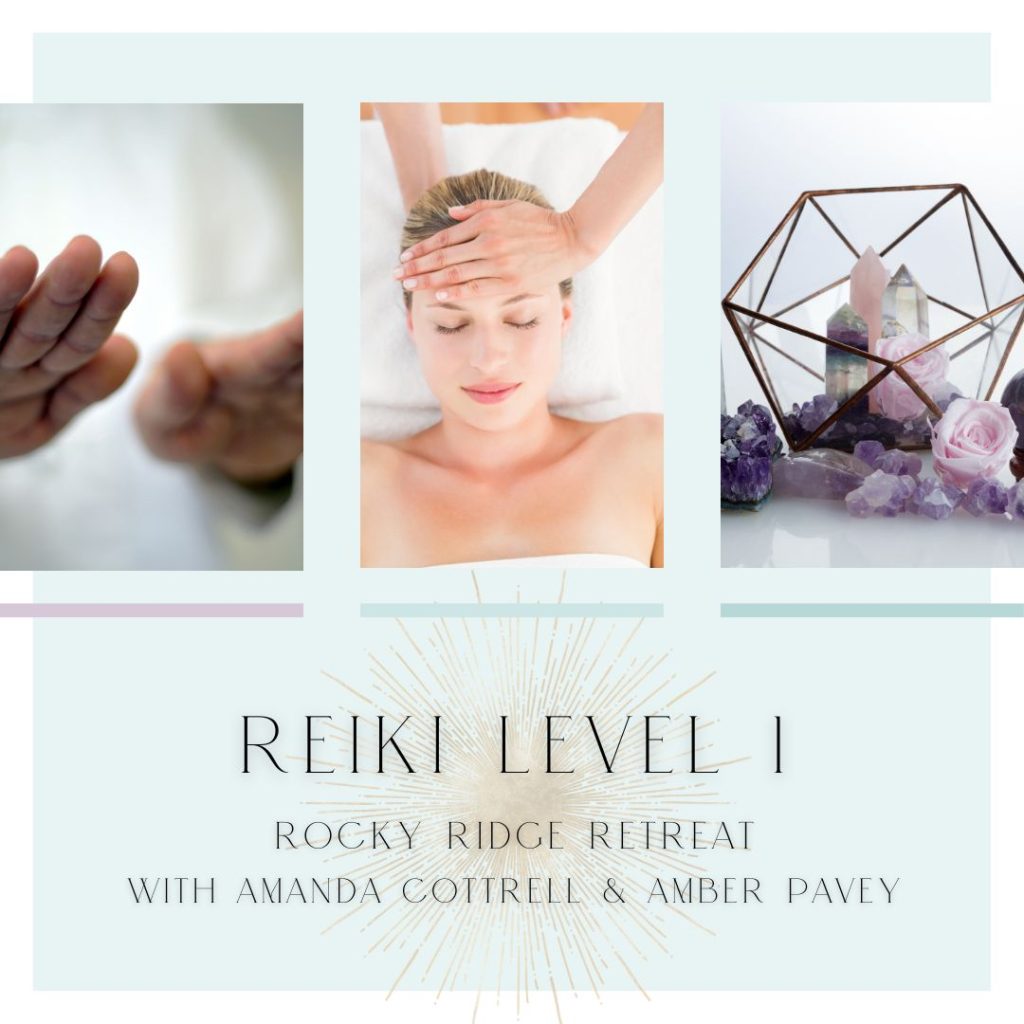 Join Present Possibilities and me for a powerful day of Reiki. Reiki is a form of energy work that helps one connect to the universal life force that exists all around us.
A Reiki attunement is an initiation into a sacred metaphysical order that has been present on Earth for thousands of years. By receiving an attunement you will become part of a group of people who are using Reiki to heal themselves. By becoming part of a state of mind, your connection to the spiritual qualities of life will become stronger and more meaningful. If you have a religious or spiritual background, your connection with the spirit/ the divine/higher power will become stronger.
The attunement is also a process of empowerment that opens your crown chakra, heart chakra and palm chakras in a special way so as to connect you to the source of Reiki energy. During the attunement and for a time after changes will be made by the energy to allow you to channel healing Reiki energy. These changes take place metaphysically in the chakras and aura as well as the physical body.
Reiki Level 1: involves learning the history of Reiki, hand placements, the seven main chakras, how to channel energy to heal yourself, level 1 attunement.
Reiki Level 2: involves learning the healing symbols and how to use them, how to act as a channel to send healing light energy, how to use distance Reiki and associated symbols,hand placements for healing, how to trust your intuition
Reiki Level 1: Sunday November 5th, 2023
10:00 am – 4:00 pm
Rocky Ridge Retreat in DeWinton, Alberta
Included in this full-day training:
– an introduction to reiki
– an introduction to the chakra system
– chakra art project
– meditation
– various applications & uses
– hand positions
– take home guide
– certificate of completion
You will learn the history of Reiki, how to use your hands to scan for energy and vitality, and how to practice self-Reiki. *All necessary supplies & materials will be provided in this training.
Benefits of Reiki Training
· Reiki helps us become more confident, peaceful, & happier
· Reiki supports us through the stresses of modern life
· Reiki helps us connect to our innate abilities and intuition
· Reiki empowers us to connect to our higher self
· Reiki improves our concentration & creativity
· Reiki enhances relaxation & sleep
Address will be provided upon registration.